This shoot started off with a little panic attack, because right as we reached our destination point on the beach to start shooting, a WEDDING and their guests walked came to the same spot! Thank goodness that beach offers lots of great angles and (most importantly) my clients were not the high-stress type, and it ended up being one of my favorite shoots ever.
This first shot is really just to show you what I was constantly hiding in the background...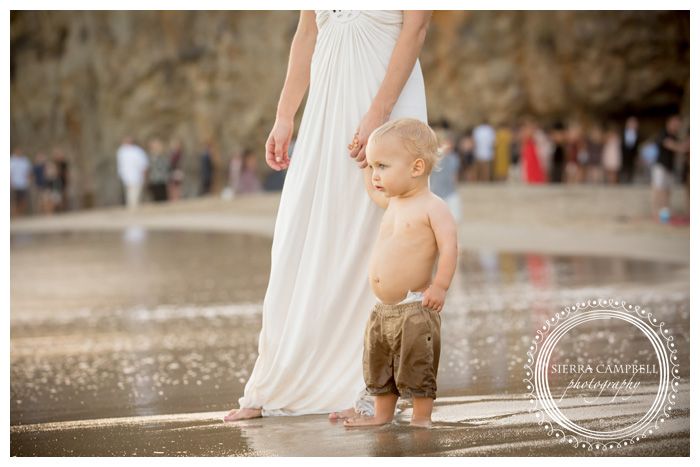 Also, I could NOT believe the beautiful color of his eyes! They are unreal. I literally didn't do a thing in Photoshop to enhance them!